Vicki Weaver | Featured Artist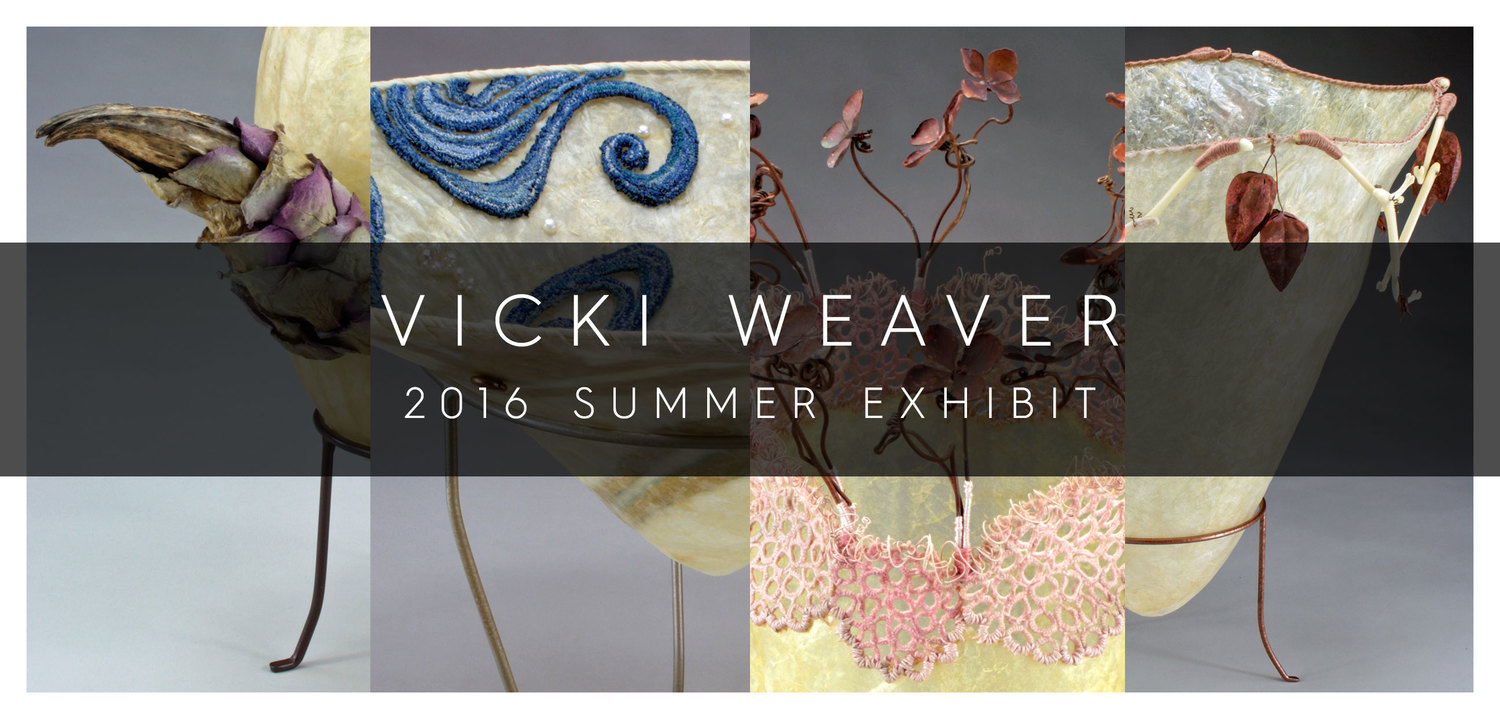 Vicki Weaver's Summer collection features pieces crafted with waterproofing techniques borrowed from ancient Inuit, Artic natives. Be sure to join us for Weaver's live demo at the First Friday Reception in North Village Arts District, July 1 6pm to 9pm.
Weaver's constructions exhibit classical embellishments through a combination of resin-finished forms and ornate stitching.
The Sager Reeves Gallery is pleased to exhibit Weavers work through July 30.
*First Fridays take place each first Friday of the month in North Village Arts District 6pm-9pm.