Masters Preview | Hilla Rebay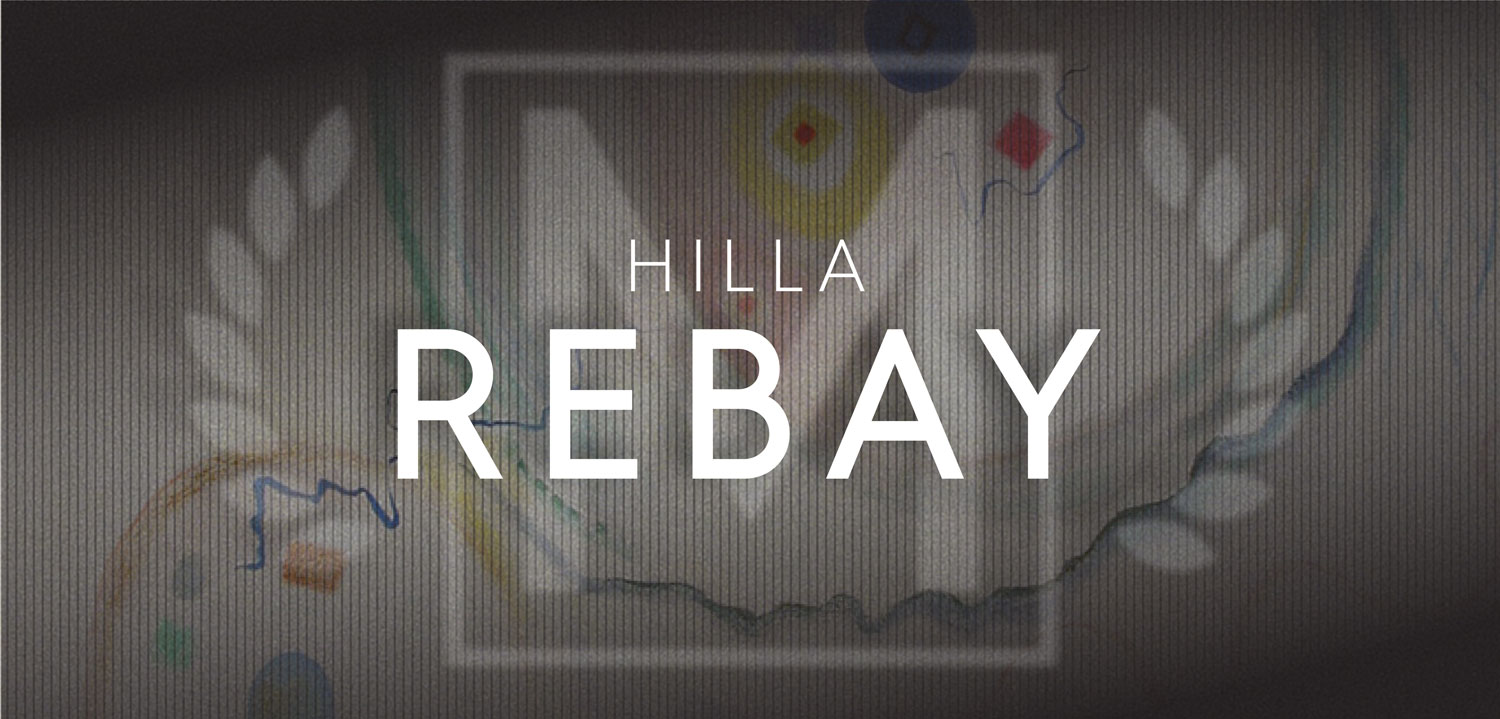 The Masters Exhibit is an annual, one-month departure from Sager Braudis Gallery's usual schedule of contemporary art exhibits, to bring to Missouri masterworks by historically influential mid-century artists. Because some background understanding can aid in the appreciation of these significant works, we'll feature each artist whose work will be on display at the 2016 Masters Exhibit in a blog post leading up to the opening of the exhibit. Check in here twice a week for the rest of this month to learn the stories of our featured masters. The Masters Exhibit will open to the public with a First Friday reception at 6 PM on December 2nd, and will run through December 31st. All works on display will be available for purchase, and we encourage both budding and established collectors to inquire about private, guided tours, which include details, auction records, valuation, and histories of works of interest.
Just prior to 1920 in Berlin, a group of young artists began to coalesce around the notion that a painting need not depict a subject – that perhaps a work of art could more directly and earnestly address a viewer through the arrangement of its formal elements. Among this group, which centered at the gallery Der Sturm, was a young baroness, studio-educated in Paris and mentored by Jean Arp, Hildegard Rebay von Ehrenweisen, or as she was less formally known, Hilla Rebay. It was at Der Sturm that Rebay met Rudolf Bauer, with whom she would later share a studio and a love affair. Rebay was the first among her contemporaries to move to the U.S., in 1927. In New York, she met Solomon Guggenheim, who commissioned her to paint his portrait in 1928. As he sat for the painting in her studio, Guggenheim learned Rebay's thoughts on what had come to be known as Non-Objective Art – the new, lyrical, subject-less brand of abstraction that had not yet made it to American collections and museums. Guggenheim was fascinated, especially by a piece by Rudolf Bauer that hung on Rebay's studio wall. With Rebay as an intermediary, Guggenheim began to acquire all he could from the Berlin and Moscow non-objective abstractionists, and thus began the collection that would become the Museum of Non-Objective Art, the first iteration of the Guggenheim Foundation.
Hilla Rebay created numerous, large-scale, non-objective works in the decades that followed her immigration to the U.S., and her style, gently colored with undulating lines and sparse, organic forms, is exemplary of the movement she championed. While a skilled, educated, and prolific painter in her own right, Rebay is best known to history as the first director and curator of the Guggenheim Foundation, and the facilitator of enormous acquisitions by Solomon Guggenheim of works by her peers, especially Rudolf Bauer and Vassily Kandinsky, of whose work Guggenheim amassed a combined total of over 300 pieces prior to 1939.
With Rudolf Bauer, Hilla Rebay's professional and personal history is elaborately intertwined. They met around 1916, were romantically involved for a time (though his social standing was inadequate for the possibility of their being married), and shared a studio while they both produced work for exhibition at Der Sturm. Bauer owed Rebay entirely for the patronage he later received from Solomon Guggenheim, which made it possible for him to open his own gallery in Berlin. Unfortunately, both that gallery (Das Geistreich) and Bauer's business relationship with Guggenheim drew the Nazis' attention by 1938, and he was imprisoned for most of that year by the Third Reich. From the haven of New York and with the resources of Guggenheim largely at her disposal, Rebay helped to negotiate Bauer's release and (reluctant) immigration to the U.S. in 1939. As Bauer spoke almost no English on his arrival to the U.S., Hilla Rebay translated for him, and made his living arrangements (with Guggenheim as benefactor). She also translated and encouraged Bauer's signature of the now-notorious patronage contract that, once he became fully aware of its contents, so incensed Bauer that he stopped painting altogether in 1940. Between 1940 and Bauer's death in 1953, he engaged several feuds with Rebay, at one point even initiating a lawsuit against her.
Rebay had envisioned Rudolf Bauer as the anchor of the "temple to Non-Objective Art" that she was developing through the 1930s and 40s, but Bauer's falling out with Guggenheim and ongoing refusal to produce works for the collection once in the U.S. resulted in his absence from her curated exhibitions of non-objective abstract work. She shifted focus to other leaders in the movement, Kandinsky and Moholy-Nagy, especially, as she arranged numerous U.S. exhibitions of the growing collection and eventually commissioned Frank Lloyd Wright to design the museum to house it. While the 5th Avenue building was still in design phase, Solomon Guggenheim passed away, leaving the Foundation to heirs with a different vision for the collection that would be housed in the new building. In 1952, 3 years after Solomon Guggenheim's death, Hilla Rebay was asked to step down as director and curator. She had sparked the interest that started the entire non-objective collection (1928), connected Guggenheim to the artists shaping the movement (1929 – 1933), brought formative artists to the U.S. (1933 – 1939), planned and curated numerous exhibitions (1933 – 1952), conceived of the physical museum for abstraction (1939), and commissioned the most important architect of her time to design it (1943). The Guggenheim Foundation, nor its 5th Avenue museum, nor, truly, the mid-century American understanding of abstract art, could have existed without the work of Hilla Rebay.
Sources:
Steven Lowy, "Rudolf Bauer: A non-objective point of view," Weinstein Gallery, 2007. Accessed October 28, 2016. http://www.weinstein.com/artists/rudolf-bauer/
"Hilla Rebay," Guggenheim Foundation, 2016. Accessed November 1, 2016. https://www.guggenheim.org/artwork/artist/rudolf-bauer
Thomas Krens, editor, Art of Tomorrow (New York: Guggenheim Foundation, 2005).