Masters Preview | Enrico Donati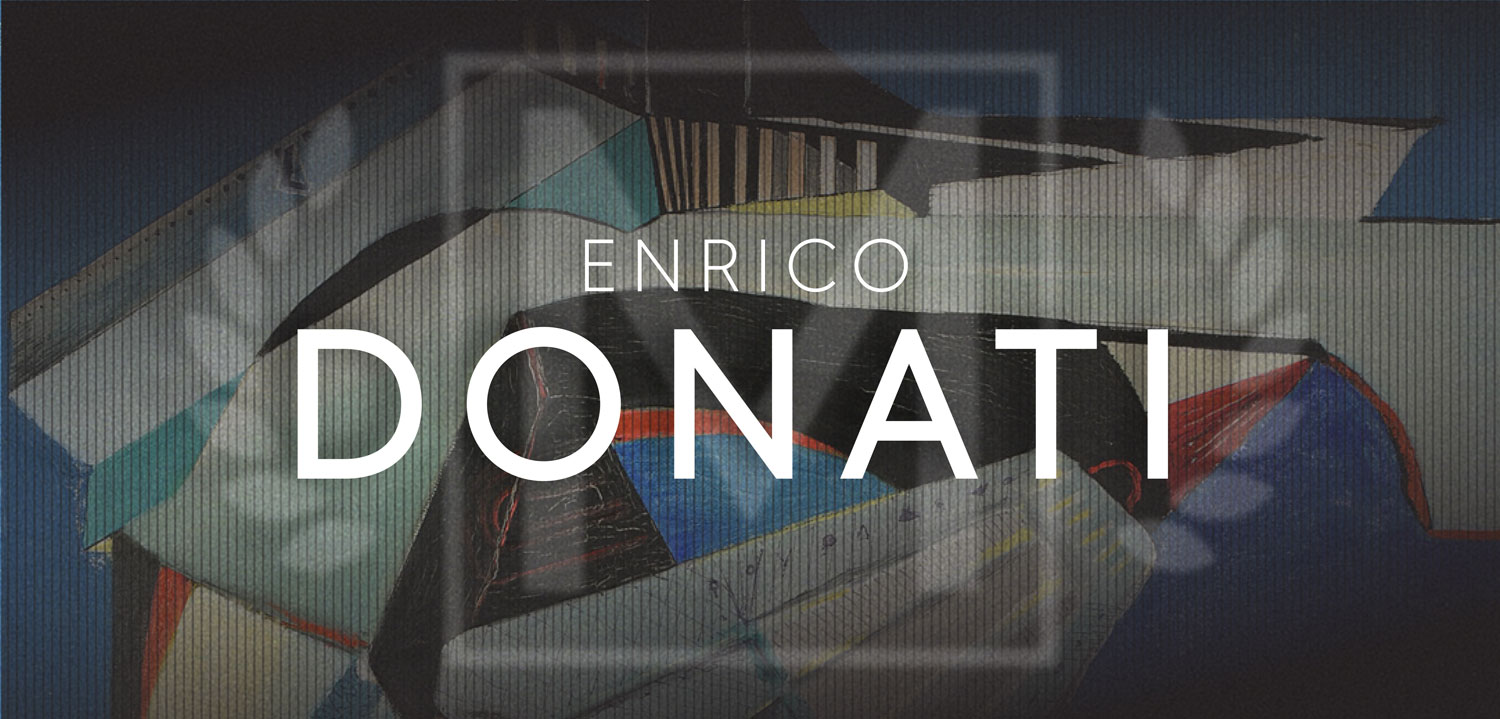 The Masters Exhibit is an annual, one-month departure from Sager Braudis Gallery's usual schedule of contemporary art exhibits, to bring to Missouri masterworks by historically influential mid-century artists. Because some background understanding can aid in the appreciation of these significant works, we'll feature each artist whose work will be on display at the 2016 Masters Exhibit in a blog post leading up to the opening of the exhibit. The Masters Exhibit will open to the public with a First Friday reception at 6 PM on December 2nd, and will run through December 31st. All works on display will be available for purchase, and we encourage both budding and established collectors to inquire about private, guided tours, which include details, auction records, valuation, and histories of works of interest.
Enrico Donati is an example of the relatively rare artist whose career spans multiple eras and art historical movements. It is not only longevity (of both the artist himself and his working life) that yields this variously prolific work, but a commitment to, on the one hand, adaptation to time and place, and on the other, a strong personal aesthetic that does not waver with trends. When Donati passed away in 2008, he was called the last of the Surrealists, but really he and his work had developed far beyond the 1940s movement, through many phases of abstraction and expression, until he could also have been legitimately named a contemporary expressionist painter.
1930s Italian Fascism was unkind to all but the most propagandist of artists, and Surrealists were especially targeted for their dissenting message. By 1940, nearly all major names in Modern Art had emigrated from Europe, and the Surrealists re-centered in New York. Enrico Donati, an individualist even among the Surrealists, had come 6 years earlier, exploring and scouring the American southwest and Canada for available indigenous artifacts before settling in New York with his contemporaries. Like others of the movement, he depicted a distortion of reality that was more in keeping with the subconscious reaction to war and fascism than with the actual appearance of the world around him. His Surrealist period endured roughly eight years, and in the meantime he began to explore texture as a tool of expression.
Through the 1950s, Donati transitioned from distinct, distorted geometric and organic forms to an abstract subject matter that was more monumental and balanced, with a hint of something ancient, or even timeless. By the 1960s, he was mixing sand, dirt, and, notoriously, the collections of his vacuum cleaner, into his paint to create deep, stone-like texture into which he could scrape and carve to add expressive marks and variation of surface. His palette of bold, rich hues was an unwavering, expressive characteristic of his work that held from Surrealism to the most contemporary examples.
Donati's expressive abstracts are exemplary among that brand of non-verbal art that can affect viewers in a visceral impact with a sense of the emotion embedded by the artist. As with color-field paintings of the 1960s, these works are best – maybe only fully – experienced in person, where a deep-brain sense of textural space is activated, and the hand of the artist feels physically present.
Sources:
"Enrico Donati," Museum of Modern Art New York, https://www.moma.org/collection/works/78684?locale=en. Accessed November 15, 2016
Forest Selvig, "Interview with Enrico Donati," Archives of American Art, 1968. http://www.aaa.si.edu/collections/interviews/oral-history-interview-enrico-donati-12035. Accessed November 15, 2016
Theodore Wolff, Enrico Donati: Surrealism and Beyond (Manchester, Vermont, Hudson Hills, 1996).