Marie Gardeski | Featured Artist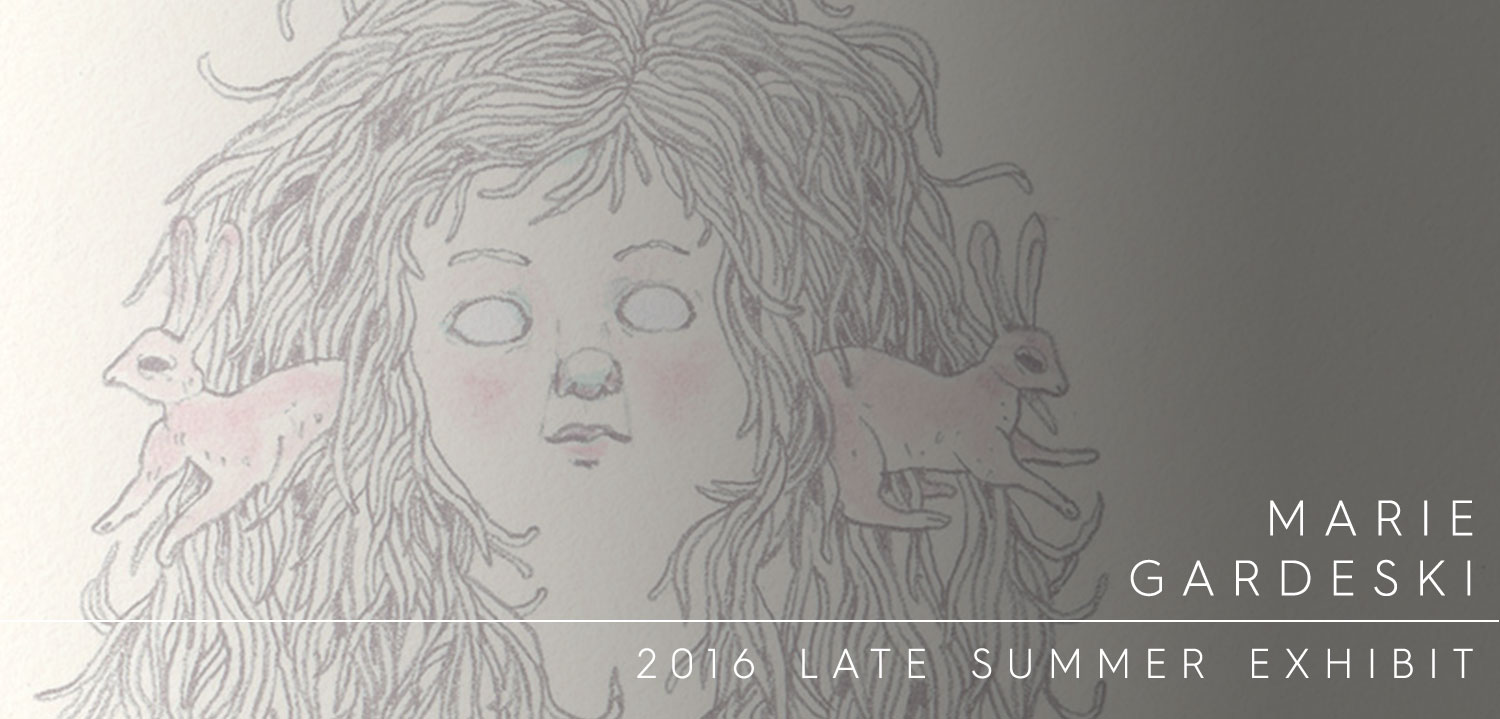 Explore Marie Gardeski's delicate illustrations of sweet subjects confined to sinister surroundings.
Life Cycle – 14 x 14 $310
Little Girl, Big Collar – 10 x 10 $210
Gardeski's technique with line work and loose watercolor combined with a heavy dose of pathos in their conceptual elements, give the paintings a sense of having been lifted from a book of post-modern fairytales.
With a rotating cast of characters and mind-bending situational narratives, Gardeski's works are conveyed in a soft palette and diminutive size, creating a sense of preciousness quickly turned on its head by their content.
---
Marie Gardeski is on display until October 1 in the Late Summer Exhibit. More information about Gardeski's collection is available on the artist page.