Featured Master | Leonor Fini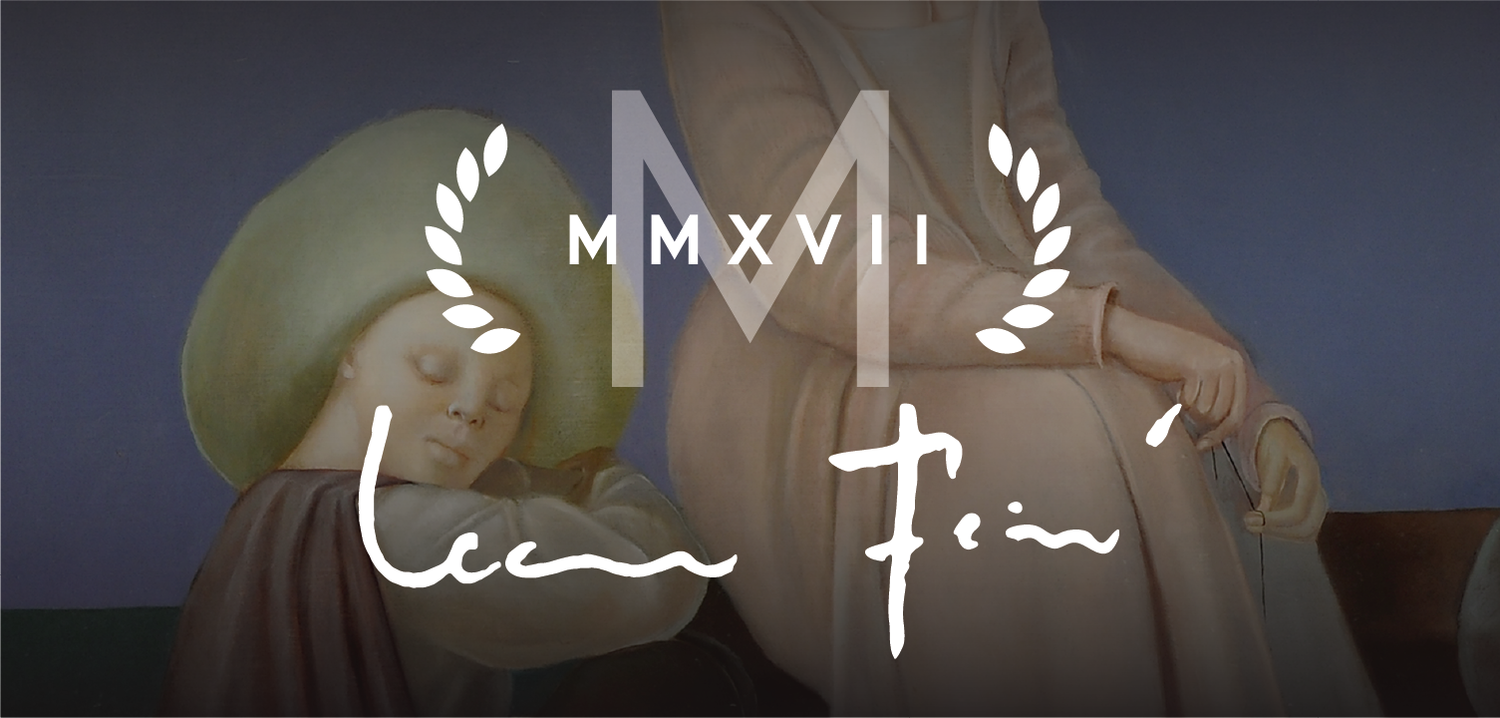 Each December, Sager Braudis Gallery brings significant 20th-century masterpieces to Columbia, Missouri for the Masters Exhibit. This year's exhibit features women of Surrealism and Abstraction, who may just be the most important names in modern art history that you've never heard. In keeping with a current trend among museums and galleries worldwide, we're shedding light on the work of these master painters for whom credit is long overdue. In the coming weeks, we'll feature each of the 6 masters of the exhibit here on our blog, as well as in a 3-minute radio spot on our NPR affiliate, KBIA. Watch for the launch of our podcast, Portrait of the Artist, in which we'll also discuss the artists of the Masters Exhibit, later this month. This week, we're featuring the rising queen of Surrealism, Leonor Fini.
Leonor Fini was born in Argentina in 1909 but travelled and lived in Europe with her mother from a young age. By 1931, she was in Paris, in the full swing of the Surrealist movement. Her work, like that of the other Surrealists, dealt in imagery of the subconscious. It is interesting to consider, with Fini, the difference between what one sees and what one envisions. Her initial, surreal works came about after an eye infection that kept her bandaged – essentially blindfolded – for nearly a year in her adolescence. Shortly after, she began to paint the waking dreams and visions she had experienced while without her sight.
While Fini was a full participant in Surrealism, living, painting, and exhibiting with those of its inner circle in Paris, her treatment of her subjects – the female figure, in particular – was distinct. The fantasy of her Surrealism was one in which women were central, powerful, and even magical, with the ability to transform and rule.
Portraiture was a way for Fini to exhibit her skill and make a living, alongside her work on larger, Surrealist scenes. She was such an undisputed master of portraiture that her talent was sought out by elite figures all over Europe, even before she was 20 years old, and despite being a woman working in a field of men.
When the other artists of her circle migrated, predominantly to the United States, to flee World War II, Fini stayed in Europe, travelling the continent to avoid conflict for nearly six years before settling for good in Paris in 1946.
Fini's artistic career spanned 70 years, and included costume and set design in addition to painting. Throughout her life, she shirked societal expectations and held her own in a notoriously misogynistic professional circle. In full command of her media, she conveyed her personal attitudes toward power, sex, and politics, yielding a vast portfolio rich in dreamlike scenes and reimaginations of social roles.