Featured Artist | Jack Roth
---
I was recently asked by Aarik Danielson, our local arts reporter for the Columbia Tribune (after a series of other thought-provoking prompts), "What surprised you about the process of curating the 5th annual Master Exhibit?" Aarik is always patient when I don't immediately dive into a sound-bite response; I considered. My answer is one that recurs each Masters Exhibit, so it probably should no longer constitute a surprise, yet: I am struck repeatedly during this project with the thought, "HOW had I never heard of this artist?" Fame, or lack thereof, can often seem like a fluke of history. Studying the artists at the forefront of Abstract Expressionism, it becomes very clear that popularity and quality are not always perfectly correlated. In this movement, which was itself so groundbreaking, some of the most important artists and most impactful works are such because they dare to take abstraction in a new direction for the first time, with no guiding precedent and absolutely no guarantee that the work would be widely understood, or that it would sell. Not all of the artists of the American Vanguard have made it into our art history textbooks. There are a number of potential reasons why, many of which boil down to lack of promotion in their era.
You may remember the story of Rudolf Bauer – the great underdog of 20th century art history – from past Masters Exhibits. His lack of fame, despite having conceived of absolutely revolutionary notions of the purpose of art and abstraction, was due to a spectacular feud with his would-be patron, Solomon Guggenheim, that may have involved a love triangle and most definitely involved some very dramatic bridge-burning. By the time the famous 5th Avenue museum opened, Bauer's history-shifting work was relegated to the basement, and largely did not re-emerge until about 4 years ago. No matter how important to the course of art history, if the work is not shown, it can't be seen, and if it's not seen, it can't be sold or collected and will have virtually no auction history to back up its value.
Some artists are like a walking self-promotion (the rare case, in my experience – think Leonor Fini), and some gain the favor of an influential patron at just the right moment (a la Kandinksy or Pollock), but many prefer to devote their time and energy to painting above all else, and some of the greatest modern masters filled warehouses with thousands upon thousands of paintings made over decades of persistent, devoted practice. Jack Roth's underdog story doesn't have the romance or drama of Bauer's, but is beautiful in its own, relatable way, and, as with other undervalued artists, comes down to the fact that Roth preferred practicality to promotion at every turn.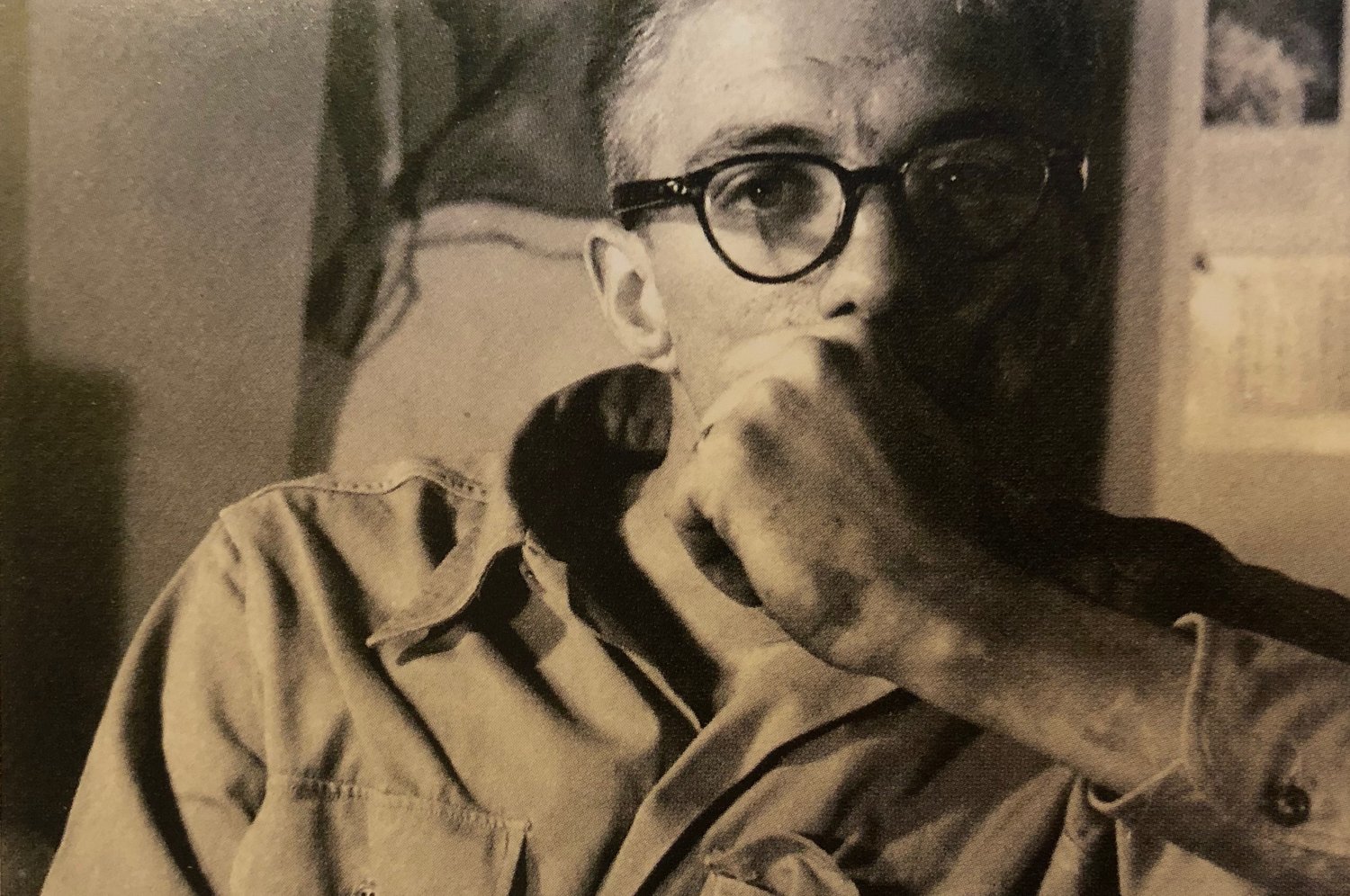 Jack Roth was born in Brockway, Pennsylvania in 1927. At 16, he enrolled at Pennsylvania State University where he began studies in chemistry, art, and art history, but his education was interrupted by his service in World War II. The social norm of military service for young men at the start of the war was a call felt by many of Roth's contemporaries and in fact nearly half of the New York School of Abstract Expressionist painters, and it is the first of many times throughout Roth's biography that we see a humble sense of duty and practicality win out over any desire for artistic celebrity. On returning, Roth moved to California, where he would eventually revisit his studies in art at the California School of Fine Arts. While there, he studied painting under Mark Rothko, Clyfford Still, and Richard Diebenkorn, and was introduced in earnest to the newest notions of abstraction at work in the art world at the time. Again at this point Roth veered off what seemed a direct path to artistic recognition and, with the same sense of duty with which he had left, he returned to the University of Pennsylvania to complete his degree in chemistry. He went directly on to a Master of Fine Arts program at the University of Iowa, and, as one biographer put it, "in need of a way to support his family, Roth decided to teach art." By this time (1953), Roth was considered an artistic peer of Jackson Pollock, Robert Motherwell, Richard Diebenkorn, and Mark Rothko, among other first and second generation Abstract Expressionists, and was exhibiting alongside them. In 1954 his work was shown in the Younger American Painters exhibit at the Guggenheim Museum of Art, which was one of the first major museum debuts of the Abstract Expressionist movement, and also included Pollock, de Kooning, and Motherwell. Again in service of a reliable living over fame, Roth then moved to North Carolina, where at Duke University he could teach art and simultaneously pursue his Doctorate in Mathematics. He would always make a living thereafter teaching mathematics, even as Art in America named him the "new talent" of 1963, and as MoMA purchased a number of his paintings for their permanent collection, and as he gained representation by the prestigious gallery that carried Alexander Calder, Franz Kline, and Frank Stella. While he taught his classes and raised his family and made his living in such an intentionally stable and ordinary manner, Roth spent every spare moment painting, over the decades working through manifestations of action painting, negative line, color field, and finally a totally unique combination of color work with expressive line in layered compositions that were truly before their time.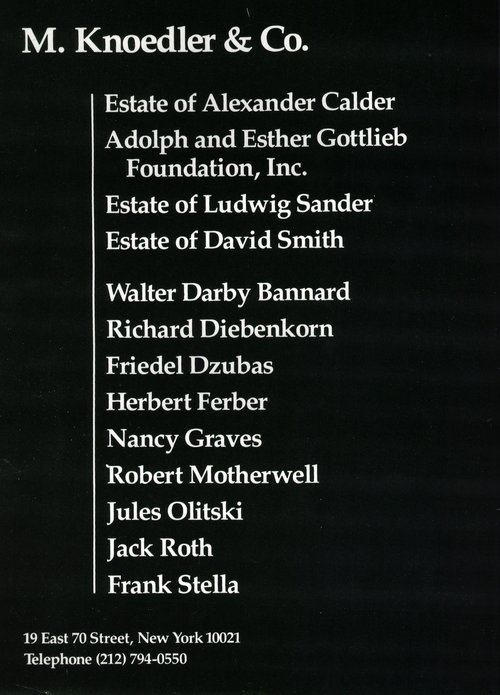 Jack Roth may be the best AbEx painter you'd never heard of. His estate passed, largely intact, to two of the dealers with whom we work for the Masters Exhibit. Among the thousands of works we viewed and considered for Mid-Century Abstraction: The American Vanguard were canvases ranging from 7×9 inches to 10×12 feet, and hundreds of signed, original paintings on paper. Many of the pieces we've chosen are being shown to the public for the first time. Over the course of numerous series and more than five decades, Roth developed a distinctive visual voice with both line-based and color field works (and combinations thereof) that exemplify the eras in which he worked. His success lies in his constant pursuit of learning, whereby a half-century of practice, persistence, and innovation led to an enormous portfolio worthy of our attention, now that we are aware.