Daniel Marks | Featured Artist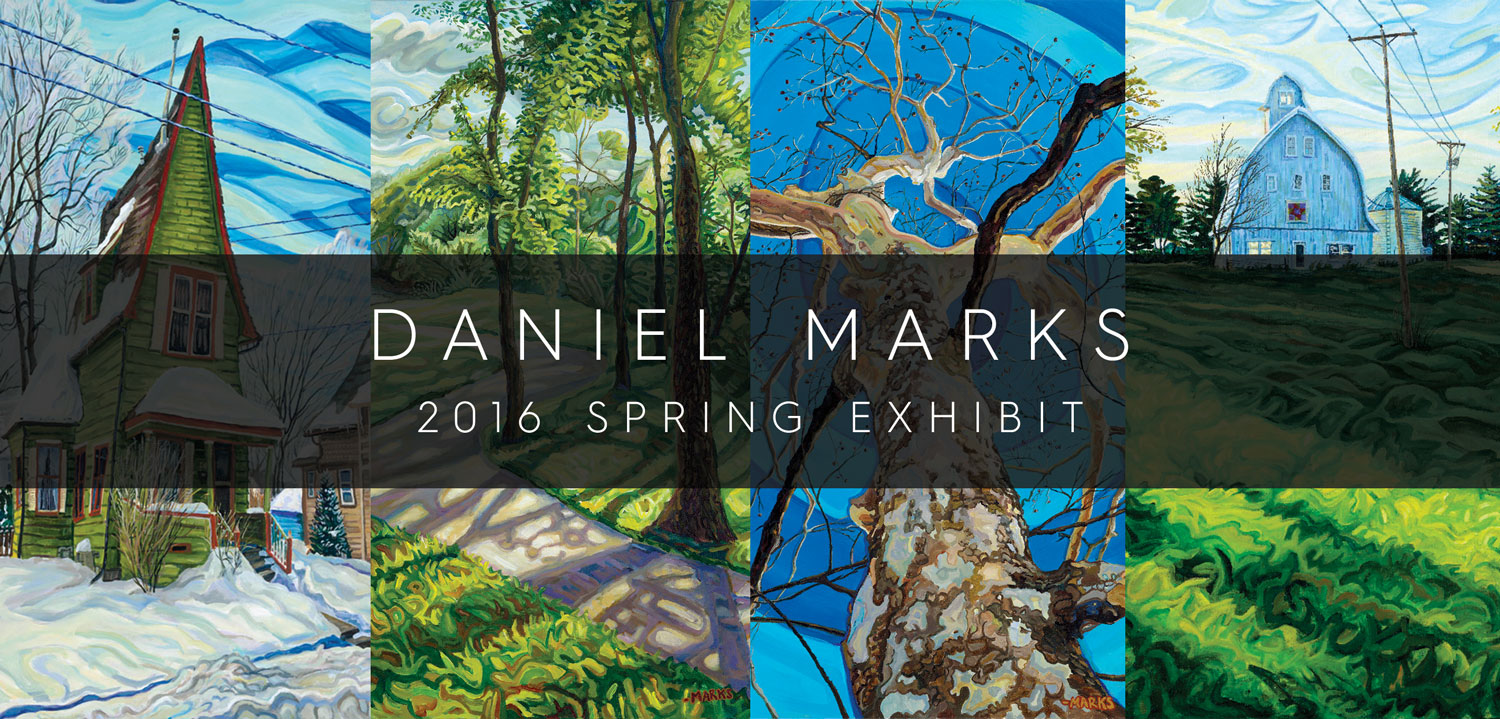 Find your computer, smartphone, or tablet for a hashtag one-on-one with our featured artist of the week, Daniel Marks.
Daniel Marks is an Ames, Iowa based artist whose work draws inspiration from the 19th century Neo – Impressionists such as Vincent Van Gogh. Marks' canvases are equally experimental, with a vibrant and an analogous color palette. The vibrancy and dimension breathe new life into Marks' portrayals of the classic, mundane scenery of the rural landscape. Adhering to the style of the 20th century regionalism movement, Marks' artwork adds the element of peculiarity into depictions of commonplace surroundings. The artist's work plays with light and space to capture a distorted perspective. A 3D artist as well, Marks portfolio of exhibited works are enhanced with depth, creating the subtle inclusion of movement.
Want to know more about Daniel? Tweet your questions using the hashtag #TalkToDaniel to @SagerBraudisArt all day until 5 pm next Tuesday, Apr. 19. Daniel will respond to user questions in our feed directly from his own twitter handle.
Artist Social Media Information:
Twitter: @DanielMarksArt
Facebook: Daniel Marks Art
Website: www.danielmarksart.com
This artwork is currently exhibited at Sager Reeves Gallery.