2015 Masters Preview: Chagall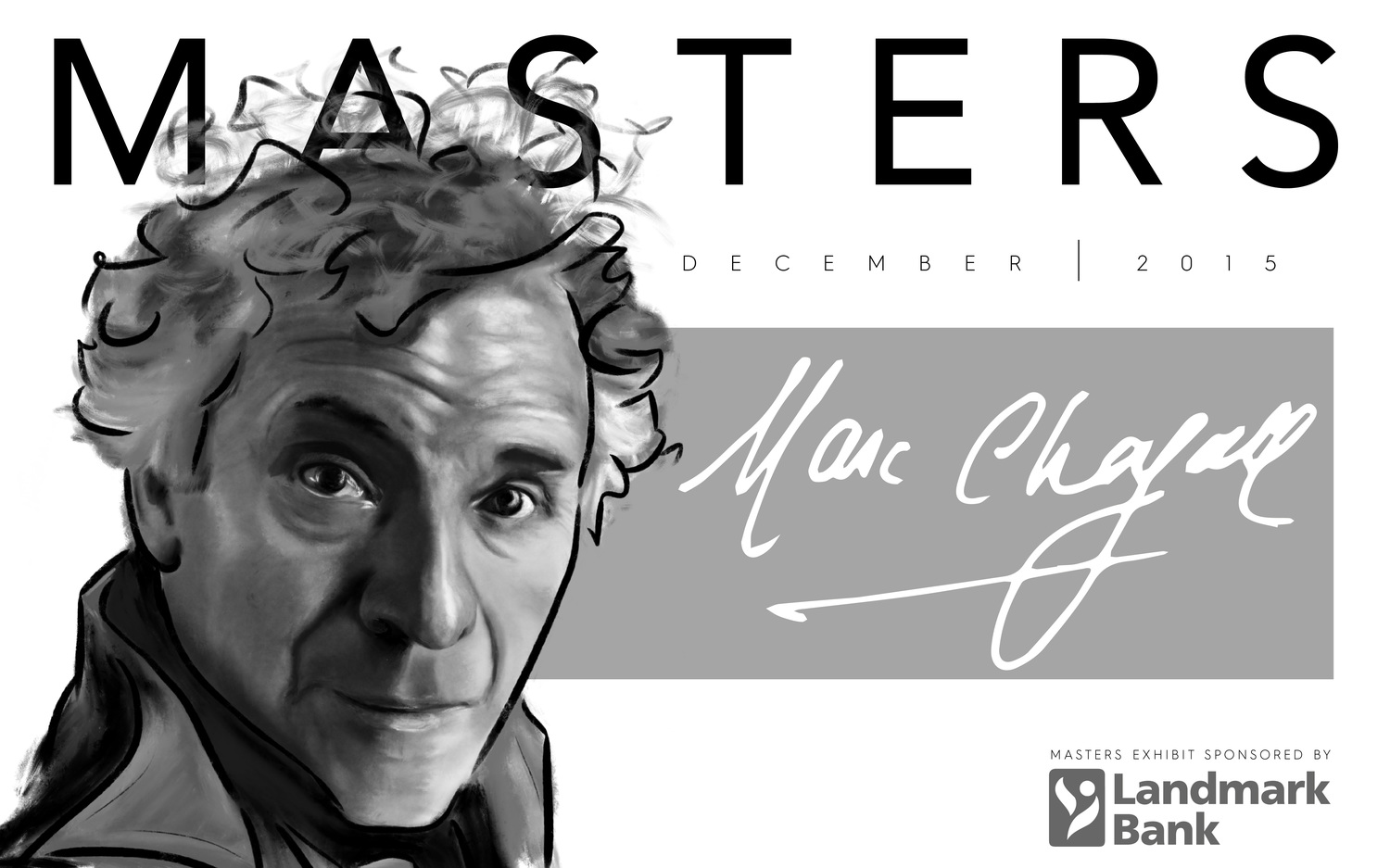 Each Monday in September, we will be announcing another artist from our upcoming Masters Exhibit and revealing one of their works that will be present in the gallery during the exhibit. The exhibit will be comprised of six artists who have greatly impacted the development of contemporary art and are collected in museums worldwide. We are pleased to announce that works from these influential artists will be viewable at Sager Reeves Gallery for the entire month of December. In addition, these works can be purchased during the December exhibit, or by private preview arranged prior to December.
Born in Belarus, Marc Chagall (1887 – 1985) was a Russian-French Jewish artist. As a painter, printmaker and designer, he synthesized elements of Cubism, Symbolism and Fauvism and created works in virtually every artistic medium, including painting, book illustrations, stained glass, stage sets, ceramic, tapestries and fine art prints. His paintings are inspired by religious themes and often have an other-worldly quality. He once said, "I am out to introduce a psychic shock into my painting, one that is always motivated by pictorial reasoning: that is to say, a fourth dimension." Chagall is noted as the world's preeminent Jewish artist.