2015 Masters Preview: Bauer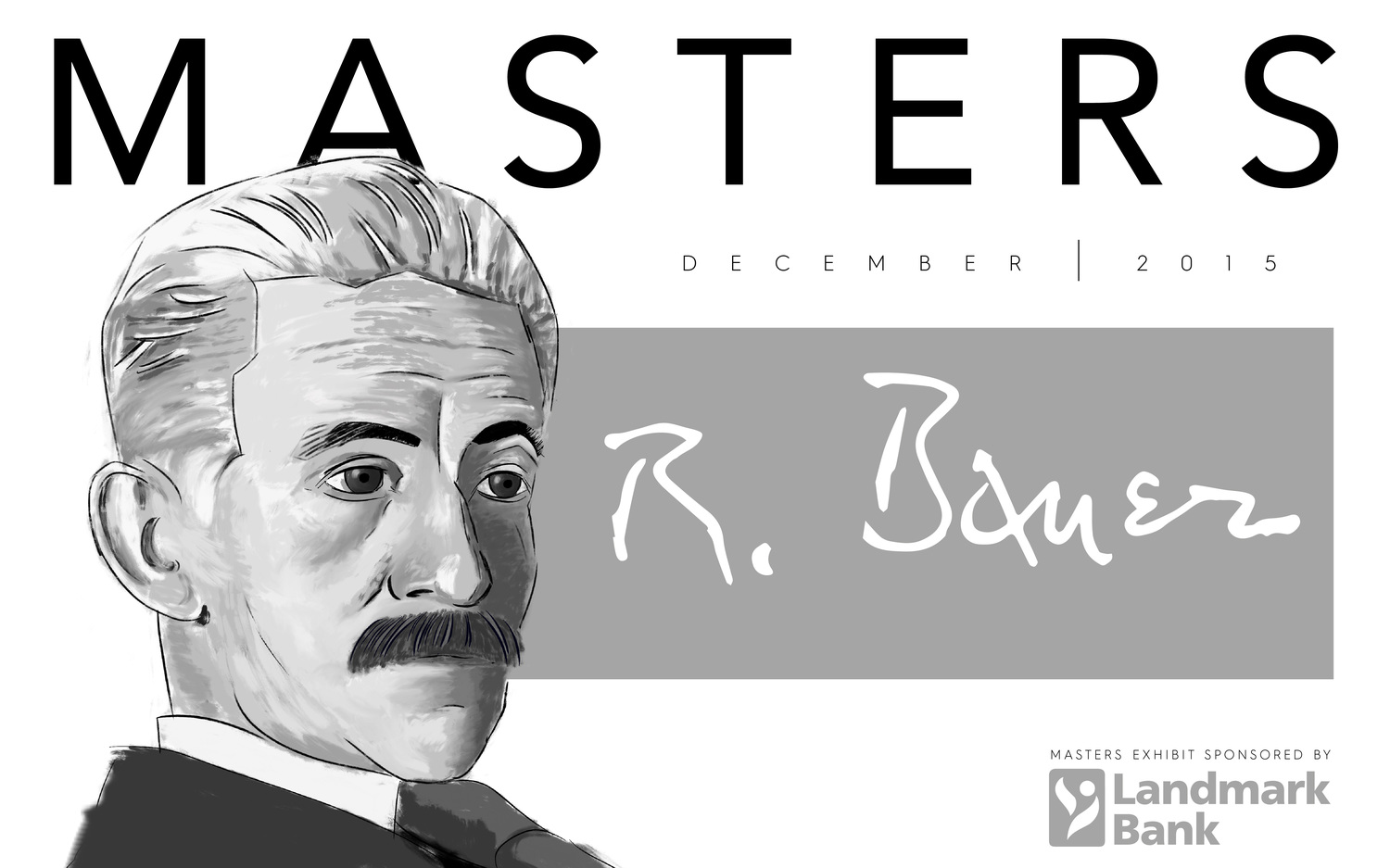 Each Monday in September, we will be announcing another artist from our upcoming Masters Exhibit and revealing one of their works that will be present in the gallery during the exhibit. The exhibit will be comprised of six artists who have greatly impacted the development of contemporary art and are collected in museums worldwide. We are pleased to announce that works from these influential artists will be viewable at Sager Reeves Gallery for the entire month of December. In addition, these works can be purchased during the December exhibit, or by private preview arranged prior to December.
---
Our second artist announcement is Rudolf Bauer.
In early 20th century Berlin, Rudolf Bauer (1889-1953) emerged as a caricaturist and political cartoonist. While these mediums paid the bills, Bauer thrived in Cubism, Futurism, and Constructivism. Although a favorite of Solomon Guggenheim in the 1930's and 1940's, Bauer's tumultuous personal life wreaked havoc on his career. Bauer died of lung cancer in 1953, his work relegated to storage rooms until a revival of his art in 2005. Bauer's life has more recently been celebrated in a documentary and off-Broadway production, both of which explore the power struggle and intrigue that caused this brilliant artist to disappear from the art world.