Guillermo Rigattieri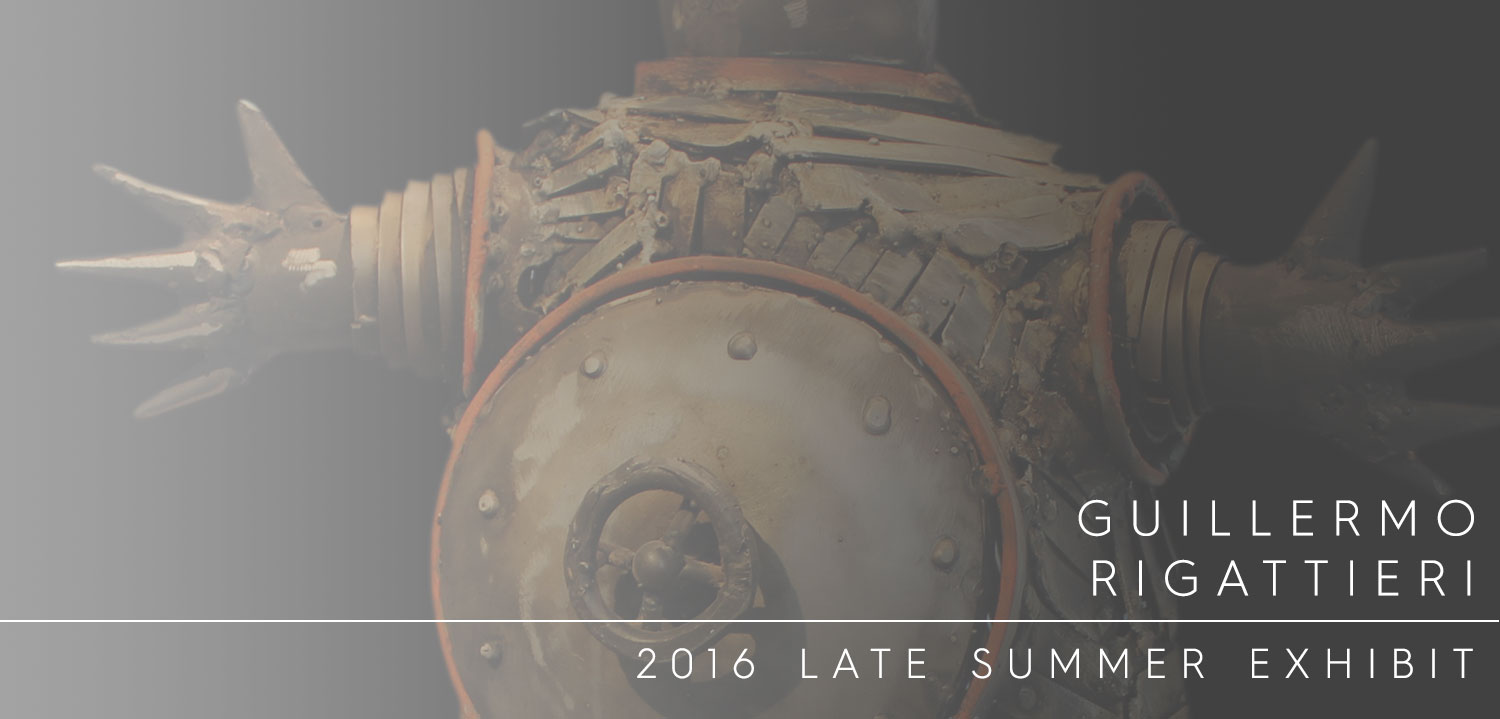 Explore Guillermo Rigattieri's sequence of welded and wrought metal sculptures in the 2016 Late Summer Exhibit at Sager Reeves Gallery.
Esquimal – 16 x 18 x 18 $3,600
Ultraliviano – 17 x 18 – 9 $1,600
Like bronzed baby Shoes, Rigatierri's work tangibly captures something sentimental, though his assemblages elaborate on his motif by exploiting the moment, or that which is fleeting.
In spite of the sculptures' fictionalized mechanisms and highly stylized animals and lead characterm, the exchange within each piece is instantly recognizable, tapping something younger within each of us.
---
Guillermo Rigatierri is on display until October 1 in the Late Summer Exhibit. More information about Rigatierri's collection is available on the artist page.